LAPD Mistakenly Shoots 71-Year-Old Woman And Her Daughter During Hunt For Alleged Cop Killer Christopher Dorner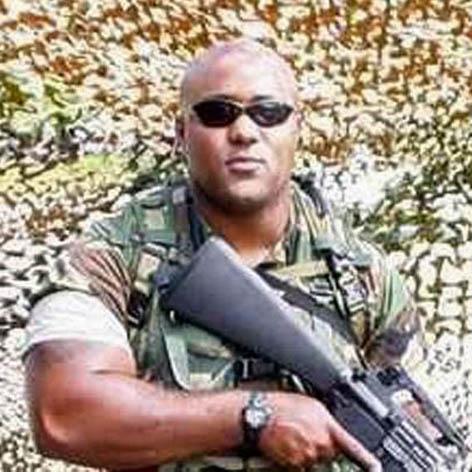 In a stunning case of mistaken identity Los Angeles cops shot two women while hunting for alleged killer Christopher Dorner.
On Thursday morning at least seven officers opened fire on Margie Carranza, 47, and her mother Emma Hernandez, 71, as they delivered newspapers on a quiet residential street, the Los Angeles Times is reporting.
The mother and daughter were riding in a pickup truck that looked similar to the one Dorner was last seen driving.
Article continues below advertisement
The incident happened shortly after the alleged murderer shot three police officers in Torrance, killing one.
Shortly afterwards police in nearby El Segundo saw a pickup exiting the freeway and heading towards the residence of a high-ranking LA police official.
A radio call was made to the group of police officers guarding the house, indicating that a vehicle matching the description of Dorner's grey Nissan Titan was heading in their direction.
As the truck approached the house the cops peppered it with bullets, only realizing their mistake when they stopped.
They had fired at an aqua blue Toyota Tacoma, containing two Hispanic women, not the 270-pound, 33-year-old black male suspect.
Both women survived but Hernandez was shot twice in her back, while her daughter suffered minor wounds from broken glass.
Richard Goo, a local resident who said there are five bullet holes in the entryway to his house, said: "How do you mistake two Hispanic women, one who is 71, for a large, black male?"
Meanwhile Glen T. Jonas, the attorney representing the women, says they "covered their faces and huddled down" during the shooting, adding: "They felt like it was going on forever."
LAPD Chief Charlie Beck told the Times the incident was a "tragic misinterpretation" made by officers under "incredible tension."
An investigation into the incident has been launched.