Modesty And Maternity Do Not Go Hand In Hand! Kim Kardashian Shares Scandalously Sexy Snaps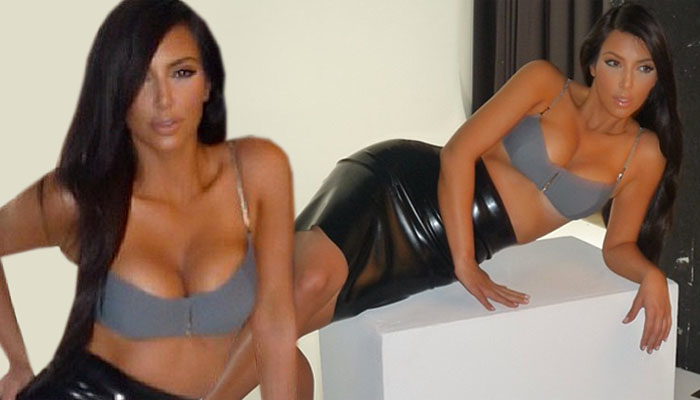 Just because she is going to become someone's mother, it doesn't mean that Kim Kardashian is going to stop flaunting her body!
The 32-year-old reality star, who is still married to Kris Humphries but expecting a baby with Kanye West, was incredibly social media happy on Wednesday, uploading several sexy snaps to her Instagram account – and RadarOnline.com has the photos.
"Straight hair don't care," Kardashian captioned one of the images of herself wearing a skintight and sexy leather skirt with her assets spilling out of a grey bra top.
Article continues below advertisement
Looking incredibly tan and slender, the photos appear to have been taken before Kim's pregnancy.
Kim, who is featured in a photo spread in the March 2013 issue of Elle, was a victim of "fashion snobbery" according to the stylist for the shoot, Nicola Formichetti.
Admitting that it posed "a challenge" for him, the famed stylist approached several designers who declined having their clothes worn by the star.
"People wouldn't lend me the clothes," he explains. "But that's fashion snobbery."