Talk About Kardashian Karma! Kim Admits She Judged Kourtney For Getting Pregnant Out Of Wedlock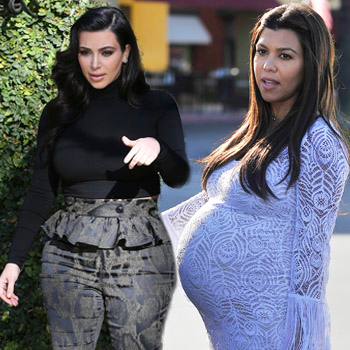 Article continues below advertisement
"I was like, 'You're not married! How could you do this?' I was really firm and strict," Kim reveals to the magazine. "But she was like, 'Marriage isn't what I want.' And later, I realized she had a better family life than I did."
Kim maintains that she and West, who are expecting their baby girl in July, are in no rush to head to the alter.
"Marriage is something that I know we both want in our future, but I don't have a sense of urgency about it," she insists. "I have this best friend who understands me and helps me through all my tough experiences, and vice versa, you know? It just feels like this is it for me."
For more on Kim Kardashian, pick up the April 2013 issue of Cosmopolitan.