I Wanna Be Just Like My Momager! Kim Kardashian Gushes That Kris Jenner Is Her Role Model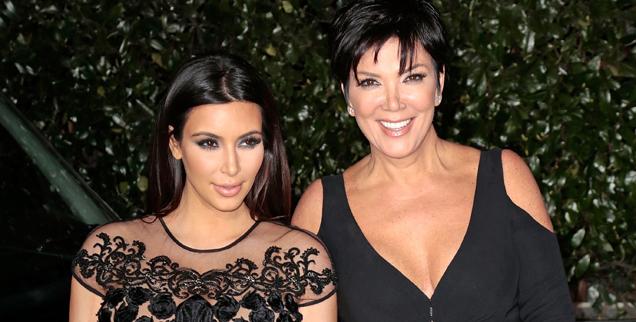 Who is the guiding light and inspiration in Kim Kardashian's life? Not Mother Teresa, not Jesus Christ, but her momager, Kris Jenner!
The 32-year-old reality star gushes over the Kardashian and Jenner family matriarch and how she is her ultimate role model in a behind-the-scenes video for her April 2013 Cosmopolitan cover – and RadarOnline.com has the details.
"My role model really is my mom," Kim admits to the fashion magazine about her mother/manager, who reportedly brokered the sale of her sex tape. "I know that's like, so cliché to say."
Article continues below advertisement
Kim insists that Jenner, who divorced Kim's late Father, Robert Kardashian, shortly before his death and allegedly after cheating on him, teaches her how to juggle work and play.
"I have the tendency to get really focused in on working that I don't take time out to have fun, but my mom shows me that you can kind of do all of that and live a really happy life," she explains.
"Follow your dreams and work really hard at it but nothing comes easy."
Kim also talks about her ability to keep her cool in difficult situations and how she is always trying to learn from emergencies.
"In situations like that, emergencies, I'm super calm," she says. "Especially with material things, I feel like it's not the end of the world as long as everyone's safe. I'm like that in any stressful situation. Even when my father passed away, I sat down and I said to everyone, 'Okay, guys, what are we supposed to learn from this? We all need to grow up.'"
For more on Kim, pick up the April 2013 issue of Cosmopolitan.