John Mayer Puts A Ring On Katy Perry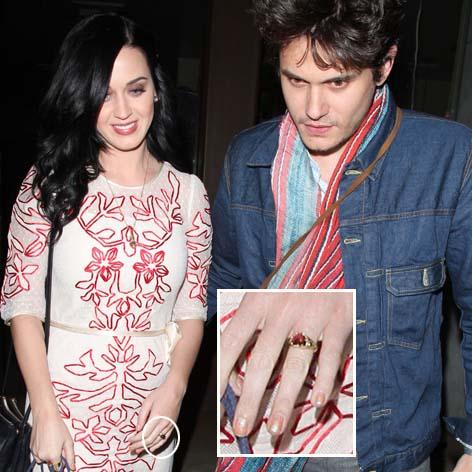 John Mayer put a ring on single lady Katy Perry , but it's not an official engagement bauble.
Katy was spotted wearing the stunning heart shaped ring as she and Mayer left L.A.'s Vicenti restaurant on Valentine's Day, and she couldn't have looked happier.
PHOTO: John Mayer Out And About
Mayer purchased the ring from Santa Barbara's high end jewelry designer Daniel Gibbings.
Described as 20K Petite Gold Cabochon Ruby Heart Ring, it had a price tag in the $5,000 range.
Article continues below advertisement
Looks like Mayer may be over his self-confessed "jerk" phase!