Exclusive
Jodi Arias Is Lying! Shannon Crabtree Peterson Denies Affair With Travis Alexander!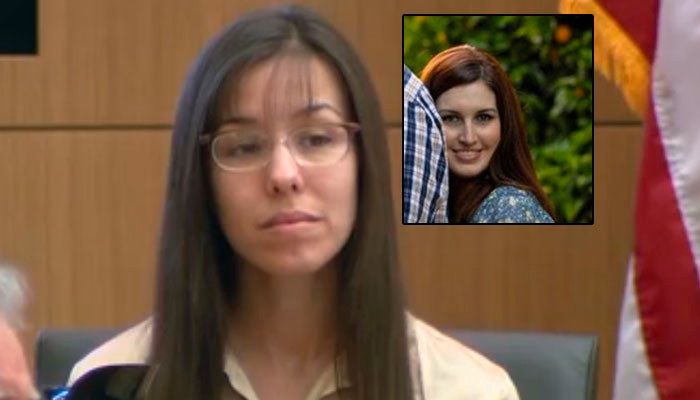 Jodi Arias dropped the bombshell news that she thought Travis Alexander was having an affair with a married woman and that is why she hacked into his emails on the stand Tuesday, but RadarOnline.com spoke exclusively with the woman who adamantly denies Jodi's claims!
"No! I was not having an affair with Travis! Jodi is a liar," Shannon Crabtree Peterson exclusively told RadarOnline.com Tuesday morning when reached by phone, and she said Travis told her about Jodi reading his emails.
Article continues below advertisement
Jodi is on trial for the murder of Travis in his home in June 2008, and during her cross-examination she told the prosecutor that she believed he was acting "inappropriately" with Shannon when she read his emails.
"Travis and I were very good friends," Shannon explained. "I met him through Pre-Paid Legal and through church too, although we were in different wards and we were not dating."
Shannon told RadarOnline.com that she and Travis became friends while he was living in California and admitted that they had one romantic encounter.
"I was going through a divorce from an alcoholic, an angry alcoholic, and Travis really helped me get through that. We never dated but we kissed one time. I was separated and by the time I got divorced he was dating someone else. I then married someone else and had babies. Travis wanted something more than I did in the relationship," Shannon said about their situation. "By the time I was single he had moved on. We hung out so many times in groups of friends and he was a really nice guy, but we were not dating and I wasn't cheating on my husband."
Article continues below advertisement
Shannon said that she doesn't have the emails that she and Travis sent through the years, but that he was friendly in them.
"Travis was always really nice. He was flirty but I can't even remember what he said that would have been inappropriate. He told me that an ex-girlfriend of his was getting into his emails and that she was upset about what she read. I remember asking him why she would be upset because they were nothing," Shannon said.
"He never talked about anything sexual in the emails. No anal sex, not tying me up. Nothing at all about anything that had to do with sex."
Shannon told RadarOnline.com that Travis told her about his tires being slashed.
"He said a jealous ex-girlfriend slashed his tires, but he never said Jodi by name."
Shannon said that she's never met Jodi Arias but she hopes she is found guilty.
"I hope she gets the death penalty. I totally support the death penalty!"