Exclusive
Jennifer Aniston's Mom Nancy Dow Recovering Well, Hopes For Grandkid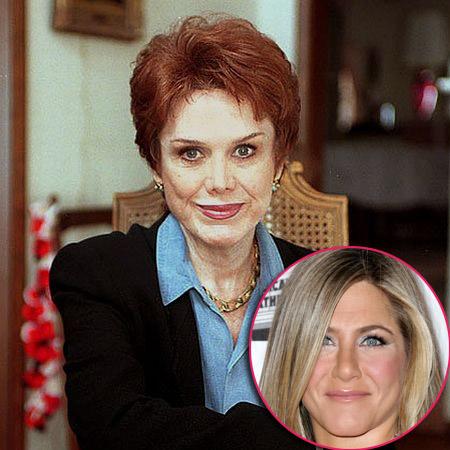 Article continues below advertisement
"Nancy has been doing so much better since her fall and is recovering nicely in her apartment," a source close to Dow reveals.
"With the help of some caregivers, that Jennifer is paying for, she is much happier and feels like she has a new lease of life.
"It also helped that Jennifer has personally called her a couple of times to check up on her mom and see how she is doing.
"Jennifer still keeps her distance and doesn't visit, but she has shown that she does care in her own way and wants to try and rebuild their relationship in the future.
"Nancy's not getting any younger, so there's absolutely no need, or time, to hold any grudges any longer. It's really too late for that.
"Her last hope is to live long enough to see Jennifer become a mom. Once that happens she will die a happy woman," the source reveals.
As RadarOnline.com previously reported, fears that Nancy had suffered two strokes within a year proved to be unfounded.
After careful observation and several tests, doctors ruled out that the suspected second stroke occurred and given Nancy the all-clear, and she has been all smiles and cheerfully chatting to visitors ever since.
"The reports that Nancy suffered a second stroke were proven to be premature," a source close to Nancy previously told Radar.
"She's had extended therapy in hospital on her shoulder, which she injured very badly after falling over at her local polling station.
"Doctors first thought she had suffered another stroke during surgery, but after running tests they discovered that wasn't the case."