Exclusive
Jax Is Back! Working At SUR Lounge Again And Getting Cozy With Ex Stassi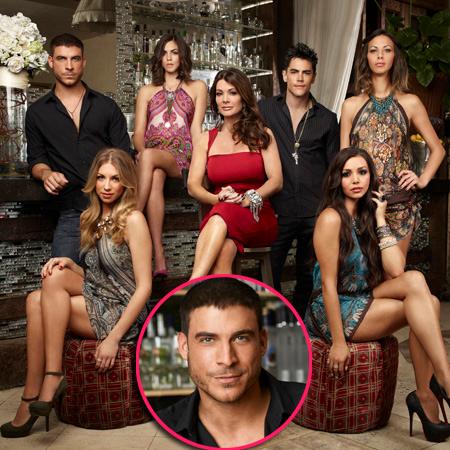 Perhaps doing a reality television show doesn't pay the bills. Jax Taylor, the hunky bartender at Lisa Vanderpump's SUR Lounge and featured star on Vanderpump Rules, had quit the gig in the season finale, but RadarOnline.com has exclusively learned he came crawling back and has returned to his former job.
"Jax was working at SUR Lounge on Tuesday night behind the bar. He looked like he was having a good time," a diner exclusively told RadarOnline.com.
Article continues below advertisement
"He looked very chummy with his ex-girlfriend and waitress, Stassi Schroeder. Lisa's son, Max, was also working the floor at the restaurant. However, the service was really bad, and the menu was just average. If it weren't for the show, the restaurant would be out of business."
As RadarOnline.com previously reported, Jax quit his job in a dramatic season finale of Vanderpump Rules, which aired on Monday night.
"Why are you so troubled?" Lisa asked Jax.
"I don't feel like this is a healthy place for me to be anymore. And I feel like it's just time for me to move on," he told her.
"I can't be good for myself or for her if I'm in the same place with her. And I want her to keep her job, and she's here."
Jax was referring to his relationship with Stassi, whom he dated for two years before rebounding with waitress Laura Leigh when the two were caught having sex in the restaurant bathroom.
Article continues below advertisement
Lisa accepted Jax's resignation but made it clear that if he's in need of a job, he can still work at SUR Lounge.
And even though Jax had admitted to Stassi that he cheated on her when he was in Las Vegas with a bottle service waitress — leaving her heartbroken — the eyewitness said it definitely looked like Stassi has forgiven him.
Not as forgiving though was the eyewitness' review of SUR Lounge. "The staff seems to forget that they are in the hospitality business," they said.
"The servers need to pay attention to the diners, and stop socializing with each other so much."