Before You Bust Out That Gushing Speech, Think -- Is Winning An Oscar All It's Cracked Up To Be?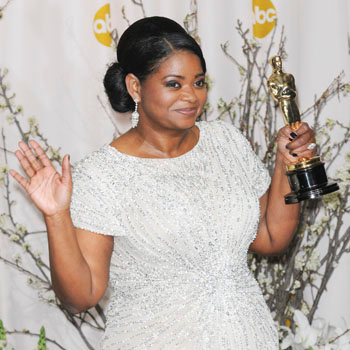 Does winning an Oscar actually mean anything, other than the chance to thank your mother/ spouse/ God/ high school teacher, in front of millions of people?
Not as much as you may think, when it comes down to it, FoxNews.com is reporting.
"An Oscar does not guarantee more money," Hollywood producer Mark Pennell of Beacon Pictures, told FOX411's Pop Tarts column. "That depends on their box office performance and what they're worth in the foreign marketplace."
Article continues below advertisement
And don't expect an Oscar to get an actor better roles either.
Octavia Spencer, who won Best Supporting Actress last year for her role in The Help, has claimed in interviews, "My phone wasn't ringing off the hook; I didn't feel like anything was changing."
Adding to the possible downside is that Hollywood big wigs and audiences also expect more from Academy Award winners.
"That's the downside, the high expectations that you will repeat your performance," explained Rob Stone, President of Licensing at Excel Branding. "And as it pertains to licensing, it really doesn't matter."
So are there any Oscar winning benefits?
To find out, visit FoxNews.com.
The 85th Academy Awards will air Sunday, February 24 at 8:30 p.m. ET/7:30 p.m. CT/5:30 p.m. PT. RadarOnline.com will be giving you full coverage of arrivals, the best and worst on the red carpet, live blogging the winners and show highlights and reporting all the best off-camera drama as it happens!