Bleeding Scalp, Blinding Headaches, Permanent Balding! Hair Extension Horrific Dangers Revealed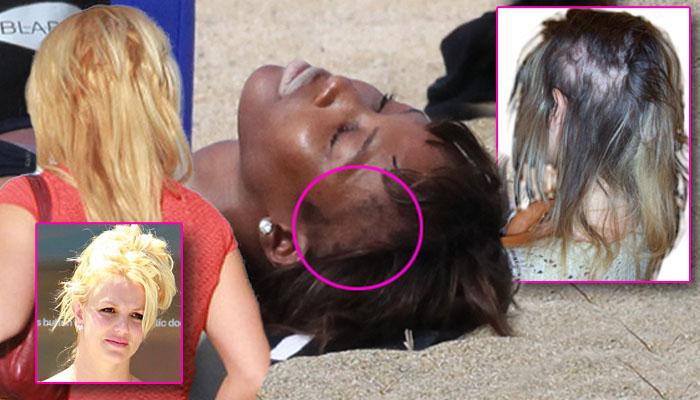 Article continues below advertisement
Avitzur, who wrote an article for Consumer Reports warning about the danger of hair extensions, talks about one of her patients who was experiencing "blinding headaches" to such an extreme extent that her personal physician had carried out blood work and an MRI. Perplexed about the patient's condition after the results came back clear, the doctor sent her to Avitzur, who is a neurologist, for more tests.
"When I went to examine her and simply touched her scalp, she pulled away and winced when my fingertips touched her quite gently," Avitzur said.
"She had hundreds of these tightly braided hair braids," she continued. "It was pretty clear to me that she did not need a work-up, but that she needed to remove her extensions."
However, Dr. Avitzur's patient, who had spent a fortune on her extensions, refused to believe that they were at the root (literally) of her horrible headaches.
Article continues below advertisement
"A lot of us do crazy things for the sake of appearance," Avitzur said.
Even worse than extreme headaches, the doctor details other horrific potential side effects in her article.
"The process can cause what is called traction alopecia — hair loss and balding from the pulling and excess weight," she explains about how the tufts of hair are installed on the head. "The hair loss is believed to be caused by loosening of the hair shaft from the follicle, as well as by chronic inflammation.
"Extensions can cause hair tangling, matting and loss of shine, itchiness, and yes, pain, like my patient experienced. They can also cause contact dermatitis and, in rare cases, life-threatening allergic reactions from sensitization to glues, rubbers, or other chemicals used forextension application and removal."
Beauty Queen Amanda Jones, who has competed in the Miss Virginia competition, also reveals a traumatizing situation that she experienced after her second time getting extensions.
"That was the most painful experience of my life," Jones explained. "I had them in for maybe three weeks. My scalp was red and bleeding. I lost a lot of hair."
"They were so tight, they were physically pulling my hair out," she said.