Stodden Goes Over To The Dark Side! Courtney Wigs Out (And Flaunts Her Boobs Of Course!)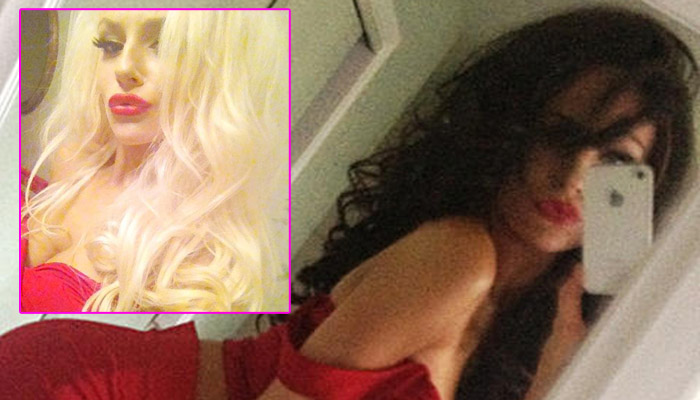 So…. like…. this is….like… what it's like to be a brunette!
Notorious bombshell blonde Courtney Stodden took a brief break from her usual super light locks this week, playing around with a brunette wig and provocatively posing in lingerie – and guess what? Yep, you got it! The Teen Bride immediately shared all the sexy snaps on Twitter.
"Actually enjoying my darker side," she captioned one self-portrait of her posing in a booty baring two-piece ensemble and her trusty sky high Lucite stripper heels.
Article continues below advertisement