Exclusive
Britney Spears Got New Puppy From Breeder, Avoided Shopping Mall Pet Store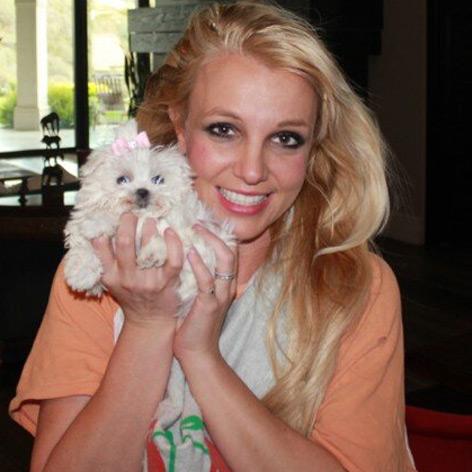 Britney Spears' new puppy came directly from a breeder, and not from one of the mall pet stores she's frequented in the past, RadarOnline.com is exclusively reporting.
Brit introduced the pup to her fans on Twitter britneyspears as her "new baby."
Hopefully by dealing directly with a breeder, animal experts are hoping Spears won't experience what she went through with her other dog, a Yorkie named Hannah, that she bought last fall.
Article continues below advertisement
As exclusively reported, Britney purchased Hannah at a Barkworks store in Thousand Oaks, CA, and the puppy spent weeks of its young life at the vet.
The Companion Animal Protection Society told us exclusively that it was urging the pop star to join them in a class action lawsuit against Barkworks, a company they call "despicable dog dealers," and accuse of acquiring its dogs from puppy mills.
CAPS and the Animal Legal Defense Fund have both been campaigning to shut Barksworks down, and two of their southern California stores have done just that in the last two months. They even have an "F" from the Better Business Bureau.
Good luck to Brit and her "new baby!"