Not Missing Zoe Saldana: Bradley Cooper Gets Down & Dirty With Alice Eve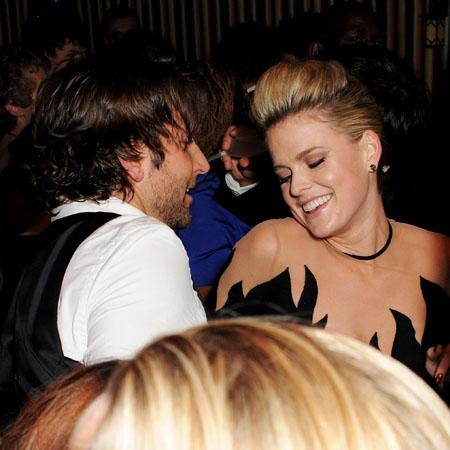 Bradley Cooper's ways with the ladies really are limitless.
Coming off a break-up with Zoe Saldana, Hollywood's most-eligible bachelor immediately picked up where he left off with another breathtaking beauty - Sex and the City stunner Alice Eve - as the two danced provocatively at The Weinstein Company's BAFTA party at London's Grosvenor Hotel Sunday.
The Silver Linings Playbook hunk, 38, sported shaggy locks and stubble as he cut the rug with the She's Out of My League star, 31.
Article continues below advertisement
"Bradley made a beeline for Alice who was pretty much the envy of every woman in the room," an insider told Mail Online. "And he didn't hold back as he held onto the actress and showed off some pretty sexy moves for quite some time.
"They really got the party going and soon everyone was joining in around them."
Other famous faces at the show biz bash, which was sponsored by Grey Goose, included Bradley's Silver Linings Playbook co-star Jennifer Lawrence; Amy Adams (who Bradley also danced with at one point); and A-listers Leo DiCaprio, Joaquin Phoenix and Jeremy Renner.