Beyonce On Daughter Blue Ivy: 'She's My Road Dog, She's My Homey, My Best Friend'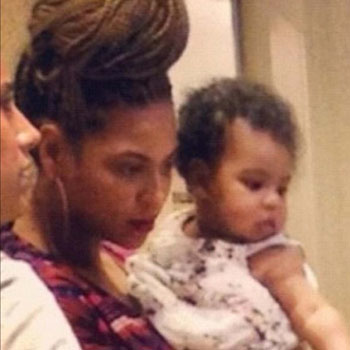 Beyonce is totally smitten with her little girl, Blue Ivy Carter!
The 31-year-old superstar, who is featured on the March 2013 cover of Vogue , gushes about her 1-year-old to the magazine, revealing that she is her best friend – and RadarOnline.com has the details.
"She's my road dog," she explains about her first-born with husband Jay-Z. "She's my homey, my best friend."
Beyonce explains that she felt connected to her little girl when she was still a bun in her oven, but it was the birthing experience, which she describes as "the best day" of her life, that really bonded them together.
Article continues below advertisement
"I felt very maternal around eight months and I thought I couldn't become any more until I saw the baby…But it happened during my labor because I had a very strong connection with my child," she continues.
"I felt like when I was having contractions, I envisioned my child pushing through a very heavy door. And I imagined this tiny infant doing all the work, so I couldn't think about my own pain…We were talking. I know it sounds crazy, but I felt communication."
To read more on Beyonce, pick up the March 2013 issue of Vogue.