Baltimore Ravens Cheerleader Dropped From The Super Bowl After Two-Pound Weight Gain!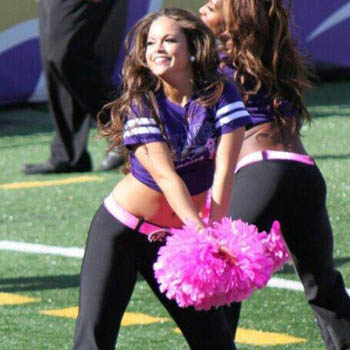 One unfortunate Baltimore Ravens cheerleader won't be performing with her teammates at the Super Bowl after being banned for a whopping two pound weight gain!
A petition has now been launched by a loyal fan to try and get Courtney Lenz reinstated to the squad before the big game kicks off in New Orleans - calling the benching "absurd, unhealthy and a complete inaccurate measurement of a woman's appearance and size!," reported FoxNews.com.
Article continues below advertisement
For all the details on the shocking story, go to FoxNews.com.