Teenage Modern Family Star Ariel Winter Scores $6 Million In Renegotiated Contract!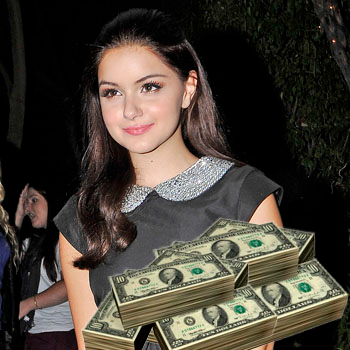 Modern Family star Ariel Winter, 15, had her contract with the ABC hit television series renegotiated and scored a whopping $6 million dollars, according to court documents obtained exclusively by RadarOnline.com.
Ariel's sister, Shanelle Gray, was granted an extension of her temporary guardianship of the Modern Family star in court in December, amidst allegations that their mother, Chrisoula Workman emotionally abused her.
Article continues below advertisement
DOCUMENT: Ariel Winter Gets $6 Million Contract
Shanelle isn't getting paid to be Ariel's guardian, and explicitly told the judge she doesn't want nor need any access to her younger sister's bank accounts.
In addition, the judge granted Ariel's father, Glenn Workman, a continuation of temporary guardianship of his daughter's estate.
According to the court documents, "the minor's professional career was protected from chronic and unwarranted interference by the mother which had prevented the minor's execution of a renegotiated contract for her starring role in the television sitcom, 'Modern Family,' which contract has a value in excess of $6,000,000."
Not too shabby for a 15-year-old.
A hearing is scheduled for March 29 to appoint a permanent guardian for Ariel.