Exclusive
Is Ann Heading To Al Jazeera? Network Want To Hire Curry For American News Operation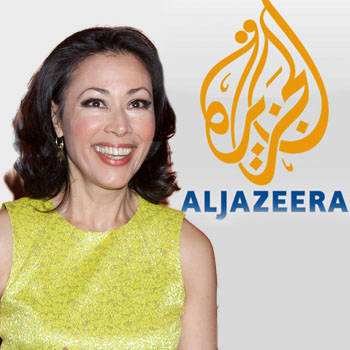 Ann Curry has been approached by Al Jazeera America about the possibility of working for the soon to be launched U.S. branch of the Qatar government owned company, RadarOnline.com is exclusively reporting.
"Ann has had informal talks about working for the new Al Jazeera operation in America which is expected to formally launch later this year," a source tells Radar. "She's extremely interested in what the network will be doing in the U.S. and has always held their reporting in high regard. She's still in talks with CNN, but the opportunity of being front and center at the launch of a new international news channel, especially one that promises to shake up and challenge existing reporting of world events, is something that greatly appeals to her."
Article continues below advertisement
Al Gore sold his Current TV operation to Al Jazeera in January for $500 million, and the news immediately sparked a firestorm of controversy and criticism — with, not surprisingly, right leaning Fox News' pundits and hosts being among the most vocal opponents.
Bill O'Reilly claimed that, "Gore has shamed himself simply by selling to Al Jazeera." While, Glenn Beck branded Gore as "un-American" for selling to Al Jazeera when his own attempt to bid was dismissed
Gore defended the sale though during an appearance on the Charlie Rose Show, ripping Fox News' reporting and opinion as "propaganda" and insisting Al Jazeera are "respected" and "tell it like it is."
And, the former Vice President isn't alone in his defense of the controversial American launch of the channel. Senator John McCain and former Secretary of State, Hillary Clinton have also spoken out in support.
"What Al Jazeera has done is to achieve something that all of us, I think want to achieve as we grow older, and that is to make a contribution that will last and be brought to future generations that lie ahead of us," McCain said.