Biggest Loser Host Alison Sweeney On Her Weight Battle: I'd Complain And Eat A Pint Of Ice Cream!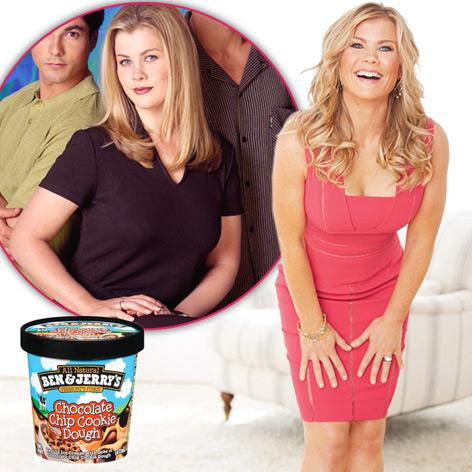 Alison Sweeney knows a thing or two about being The Biggest Loser, but her own 30 pound weight loss hit a major road block when she just sat around and complained and ate ice cream!
The 5'4" actress said when she found herself wearing a size 12 she just couldn't drop the pounds.
"I would just complain about my weight and then go and eat a pint of ice cream," Alison told the March issue of Good Housekeeping magazine.
Article continues below advertisement
The Days of Our Lives star said that she wanted to lose weight, but she kept trying to do things that didn't work.
"And I had tried everything — the shakes, the cabbage-soup diet. I did a cleanse one time, too."
Alison said she just wasn't aware of proper nutrition.
"I was definitely one of those people who fell for the fat-free cookies and chips and stuff that are loaded with sugar and calories," she told the magazine.
"I didn't understand portions. I thought a bowlful of pasta with a couple of pieces of broccoli on it was good for you."
Alison says she can't remember what her highest weight was, but that she felt "defeated" by the number.
"When you're buying bigger jeans, you realize what's happening, and it's not a good feeling," she said. "I finally said to myself, I'm not buying another size. I'm going to make these jeans work. I'm going to figure it out."
So she started eating healthy and hit the gym and now she rocks a size 2 to 4 and said dropping weight was easy then.
"I realized I had found a lifestyle change that really worked for me. I was way beyond some fad diet."