Grammy Rumble? Adele Tongue-Lashes Chris Brown Over Frank Ocean Snub!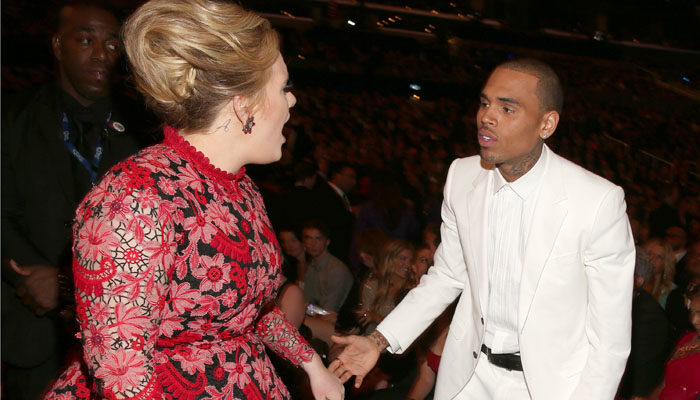 Rumor Has It Adele gave Chris Brown a piece of her mind at the Grammys Sunday night!
Cameras caught the outspoken Brit having a heated conversation with the Don't Judge Me singer after he snubbed his rival Frank Ocean, FoxNews.com is reporting.
After Ocean won the Grammy for Best Urban Contemporary Album, an award Brown was also in the running for, Rihanna's main man refused to join the audience in a standing ovation. Instead, he stayed put in his seat with a sour look on his face.
Article continues below advertisement