And The Oscar Goes To: All The Winners From The 2013 Academy Awards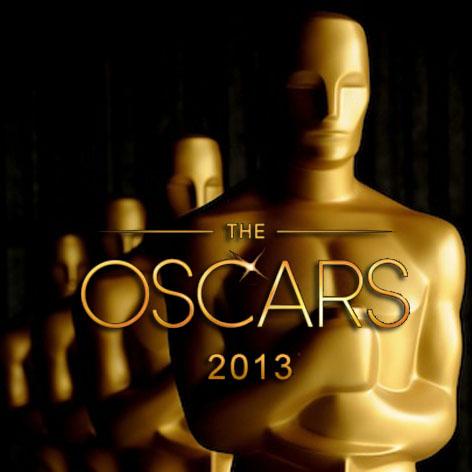 Stars always shine bright on Hollywood's biggest night. But who got to take home the gilded gent?
The 85th Annual Academy Awards airs Sunday at the Dolby Theatre and RadarOnline.com has all the winners (and losers) as they happen.
While Daniel Day-Lewis, Lincoln, is the favorite to nab the best actor statue, Hugh Jackman, Les Miserables, and Bradley Cooper, Silver Linings Playbook, are also in the running.
Article continues below advertisement
Jennifer Lawrence, Silver Linings Playbook, is the front-runner to win best actress. Though Emmanuelle Riva, Amour, and Jessica Chastain, Zero Dark Thirty, can't be counted out.
And for best picture? Don't be surprised if Argo wins the top honor.
To find out if the predictions were right, check back with RadarOnline.com.
***
Best Performance by an Actor in a Supporting Role - Christoph Waltz for Django Unchained
Best Animated Short Film - Paperman, John Kahrs
Best Animated Feature Film - Brave, directed by Mark Andrews and Brenda Chapman
Achievement in Cinematography - Life of Pi, Claudio Miranda
Achievement in Visual Effects - Life of Pi, Bill Westenhofer, Guilaume Rocheron, Erik-Jan de Boer and Donald R. Elliott.
Achievement in Costume Design - Jacqueline Durran for Anna Karenina
Achievement in Makeup and Hairstyling - Les Miserables, Lisa Westcott and Julie Dartnell
MORE ON:
Jennifer Lawrence
Article continues below advertisement
Best Live Action Short Film - Curfew, Shawn Christensen
Best Documentary Short Subject - Inocente, Sean Fine and Andrea Nix Fine
Best Documentary Feature - Searching for Sugar Man, Malik Bendjelloul and Simon Chinn
Best Foreign Language Film - Amour, Austria
Best Sound Mixing - Les Miserables, Andy Nelson, Mark Paterson and Simon Hayes
Best Sound Editing - Zero Dark Thirty, Paul N.J. Ottosson and Skyfall, Per Hallberg and Karen Baker Landers
Best Performance by an Actress in a Supporting Role - Anne Hathaway, Les Miserables
Achievement in Film Editing - Argo, William Goldenberg
Achievement in Production Design - Lincoln, Rick Carter and Jim Erickson
Best Original Score - Life of Pi, Mychael Danna
Best Original Song - Skyfall, Adele Atkins and Paul Epworth
Best Adapted Screenplay - Chris Terrio, Argo
Best Screenplay - Quentin Tarantino, Django Unchained
Achievement in Directing - Ang Lee, Life of Pi
Best Actress in a Leading Role - Jennifer Lawrence, Silver Linings Playbook
Best Actor in a Leading Role - Daniel Day-Lewis, Lincoln
Best Motion Picture - Argo