Why Porsha Stewart Doesn't Believe In Prenups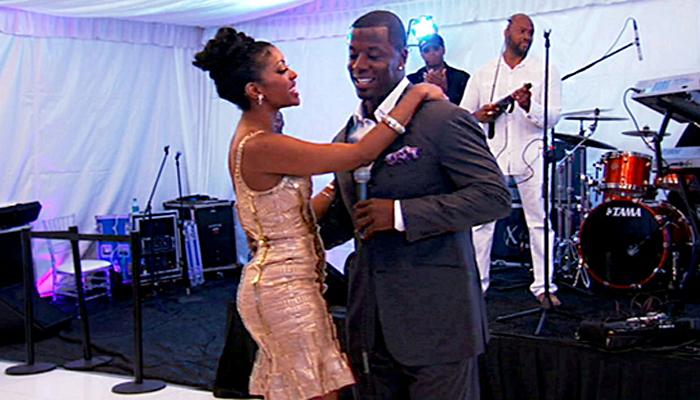 The Real Housewives of Atlanta's Porsha Stewart opens up about why she didn't agree to a prenuptial agreement with her wealthy husband in a new Bravo blog, and we've got all the details for you right here on RadarOnline.com.
The issue came up on the show recently when castmate Kandi Burruss asked Porsha, who's married to former Pittsburgh Steelers quarterback Kordell Stewart, if she had one, and Porsha said she didn't.
Article continues below advertisement
In her blog, the stunning Porsha said she considers marriage "a sacred union between two people coming together as one with love being that foundation -- being one in mind, body, and spirit.
"This means I want to agree with my husband and have like minds, I want to bond with him in the flesh," she said, adding that the relationship encompasses "anything that has to do with the natural things, whether it's a sexual, monetary, or family issue etc."
Porsha said that in such a relationship, "there is no place for a piece of paper to stand between us," adding she understands why people do get them.
Porsha has a son named Syre with Kordell, who also played for the Chicago Bears and Baltimore Ravens in his memorable 10-year career. Her late grandfather, Hosea Williams, was an iconic figure in the civil rights movement.
The Real Housewives of Atlanta airs Sunday on Bravo at 8/7c.