What A Boob! Nicole Scherzinger Shows Nipples In Super Sheer Dress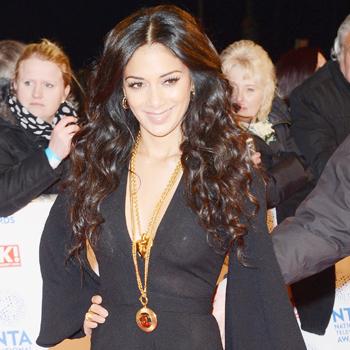 Dont'cha wish your girlfriend was hot like her!
As if Nicole Scherzinger didn't get enough attention for her flawlessness, the former Pussycat Dolls lead singer made tongues wag at the National Television Awards at England's O2 Wednesday, wearing a dress so transparent her nipples could be seen from the states.
The Buttons singer was stunning in her black William Vintage Ossie Clark dress walking the red carpet, where the wardrobe malfunction occurred under the blinding shine of the bright lights. Nicole, a judge on the U.S. Version of The X Factor last year, topped off her outfit with a Chanel roman coin pendant and black sandals.
Article continues below advertisement
The 34-year-old Boomerang singer is currently a judge on the U.K. version of The X Factor; the show was nominated for best talent show, but lost to Strictly Come Dancing.
Fun fact: The gorgeous Nicole has a diverse background, as she's half-Filipino, a quarter Russian and a quarter Hawaiian.