Katherine Webb Books A Super Bowl Job! Miss Alabama Goes From Chick-Fil-A To TV Star!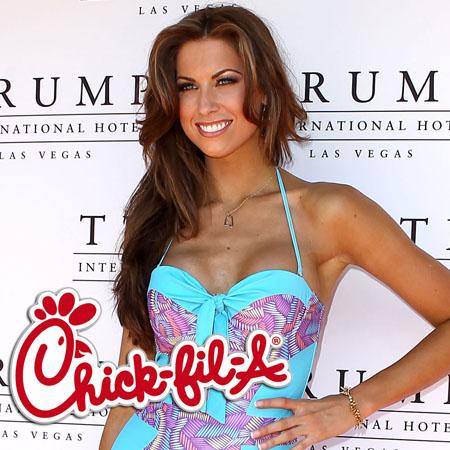 The University of Alabama quarterback's stunning girlfriend Katherine Webb has gone from working for Chick-Fil-A to a high-profile job on television in just a few days!
Katherine, 23, became a household name when ESPN host Brent Musburger called her "a beautiful woman" during last week's broadcast of the BCS championship game between her boyfriend A.J. McCarron's team and Notre Dame, to which the ex-Miss Alabama responded that she was flattered by the comment, not insulted.
Article continues below advertisement
The attention she received has paid off because prior to the game, Katherine worked for the fast food company Chick-Fil-A in Columbus, GA as a Training director, but now she's book a gig as a correspondent for the entertainment television show Inside Edition leading up to the Super Bowl!
Katherine said the job is "an honor and a dream come true," and the show announced she would start on January 28.
She says she'll "give fans an insider's look at what goes on as the teams prepare to battle and as the fans get ready to cheer on their favorites."
The 2013 Super Bowl will be played on February 3 in New Orleans.