Mama Mia! Jessica Simpson's Bump Isn't The Only Thing Getting Bigger!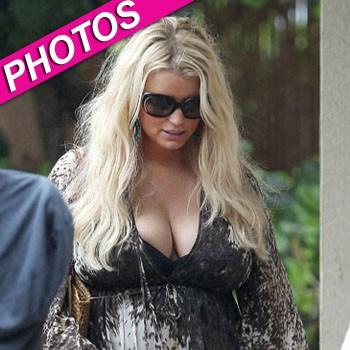 Jessica Simpson isn't hiding her pregnancy anymore, and in these new photos obtained byRadarOnline.com, she's really showing off all of her curves!
The pregnant mama is still on vacation in Hawaii where she covered up her baby bumpbut not her ample chest as she headed out to dinner with her fiancé and baby daddy Eric Johnson.
Jessica announced that she is expecting her second baby on Christmas day when she posted a picture of her daughter Maxwell Drew Johnson sitting the sand with the words Big Sis.
Article continues below advertisement
She also shared a sexy photo where she was wearing just a bikini showing off her huge belly and wrote "Bumpin' and proud!"
Jessica is continuing to work with Weight Watchers but isn't going to follow their strict diet during her second pregnancy but she still looks great and definitely has that mom-to-be glow!