Brandi Glanville: I'd Make Out With Other Women & Eddie Would Watch!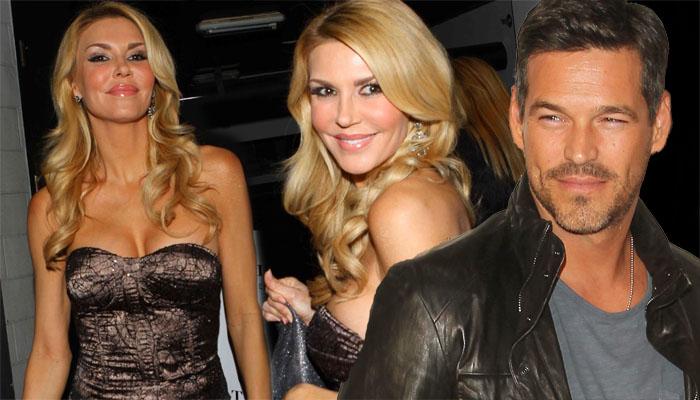 Brandi Glanville holds nothing back as she dishes on her spicy – and perhaps surprising - sex life in her explosive new tell-all book, Drinking & Tweeting and other Brandi Blunders.
In her juicy memoir, The Real Housewives of Beverly Hills beauty – who admits she still loves her cheating ex-husband Eddie Cibrian, even after the actor scandalously left her for LeAnn Rimes - spills on her steamy sex life with Cibrian and how an "occasional lesbian make-out was the recipe for our seemingly successfully marriage."
Article continues below advertisement
Writes Brandi: "Let's be clear. Eddie and I had an extremely healthy sex life (so where he got all that extra energy, I'll never be sure), but every so often we would run away together so we could make love in the middle of the afternoon as loud as we wanted, for as long as we wanted. And he would kiss me the way he did when we had nothing but time."
While her passion for the handsome Eddie was unbridled, Brandi is also candid about her attraction to other women, although she adds she's not talking about "any below-the-belt action, just some harmless grab-assing and sexy making out."
Brandi goes on to say: "I can definitely appreciate a pretty girl, so on occasion I would hook up with girlfriends, so that my husband could watch. (Sometimes the girl had a boyfriend and husband, too, who also seemed to enjoy the show.) It was harmless and Eddie seemed to appreciate it, because without fail, it would lead to some pretty hot sex afterward. Like I said, I was just an average Hollywood housewife doing whatever I could to keep my husband happy."
Keep checking back with RadarOnline.com for plenty of other tidbits from Drinking and Tweeting: And Other Brandi Blunders, which hits stores February 13.