Skier Bode Miller & Wife Morgan Beck Lose Their Unborn Baby While He Faces Two Custody Battles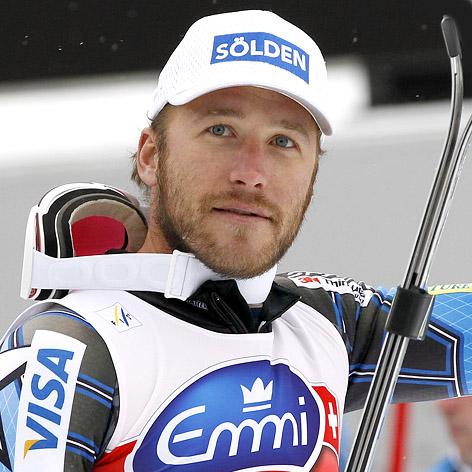 Skier Bode Miller is living up to his "bad boy" nickname in the paternity department.
On the same day Miller and Morgan Beck, a pro volleyball player, announced via Twitter that she'd miscarried the baby they were expecting in August, news broke that the downhill skier is engaged in two other custody battles.
Miller is suing pregnant Sara McKenna for joint custody of their unborn child, and Chanel Johnson for joint custody of her four-year-old daughter, according to several reports.
Article continues below advertisement
Miller, a five-time Olympic medalist and the 2005 and 2008 World Cup champion, recently suffered a knee injury but is still hoping to return to competition in time for the 2014 Winter Olympics.
He and Beck married October 7, and announced her pregnancy on Christmas day. Yesterday she tweeted, "Pretty hard morning. We lost the baby : (Broken hearted but getting through it together."
Miller's tweets with the pregnant McKenna have taken an entirely different path.
On September 17, she wrote, "Go take your paternity test already Bode. I'm over the way you have been treating us. You can't hide DNA in court documents."
His response to the Marine-turned fire fighter? "There should be a mental health qualification for being allowed to participate in mass media #crazy"
Miller also has an older child from yet another previous relationship.
Stay tuned.
RELATED STORIES: