Beyonce Reveals Heartbreaking Miscarriage, Was 'Saddest' Thing In Her Life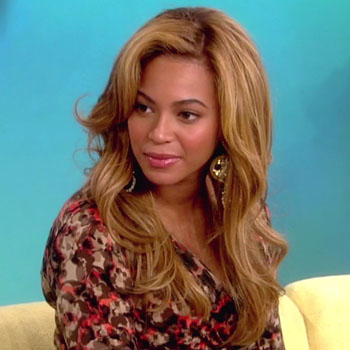 Beyonce is opening up about her heartbreaking miscarriage in a new documentary and says it was the "saddest" thing she has ever happened to her.
Now a mother to daughter Blue Ivy Carter, Beyonce shares the painful memory in her upcoming film Life is But a Dream, and talks about the tragic loss.
"About two years ago, I was pregnant for the first time," Jay-Z's wife says.
"And I heard the heartbeat, which was the most beautiful music I ever heard in my life. ... but I flew back to New York to get my check up - and no heartbeat. Literally the week before I went to the doctor, everything was fine, but there was no heartbeat."
Article continues below advertisement
According to Us Weekly, Beyonce shares that the pain was made worse by the fact that she was so ready and eager to be a mom.
"I picked out names," she says. "I envisioned what my child would look like . . . I was feeling very maternal."
Beyonce managed to work through the pain over time though, and says one main factor in helping her heal was her music. "I went into the studio and wrote the saddest song I've ever written in my life. And it was the best form of therapy for me, because it was the saddest thing I've ever been through," she says.
Life is But a Dream will air on HBO on February 16 and she will be performing at halftime during the Super Bowl on Sunday.