Flash From The Past! 80s' Music Video Vixens, Where Are They Now?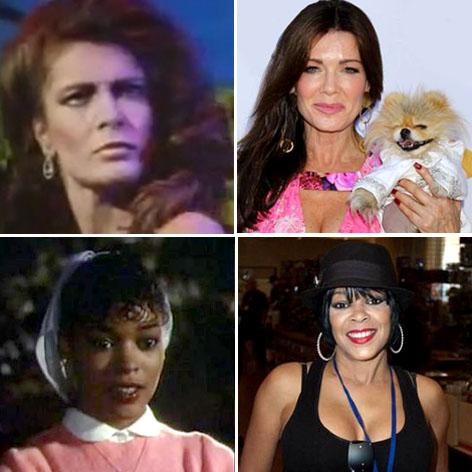 With New Kids On The Block, 98 Degrees and Boyz II Men all set to tour again, the boy bands of the nineties are definitely back in full force!
But do you remember where you were on August 1, 1981? That's the question FoxNews.com is posing in celebration of the upcoming 32nd anniversary of the launch of MTV -- and they offer up an inside look at the video vixens of the day who entranced a generation of viewers.
Article continues below advertisement
The retrospective flashback focuses on the beautiful young women who often stole the show from the singers or bands who they were there to highlight in the dawning age of music videos, and is sure to refuel some long-forgotten teenage crushes!
Ola Ray starred in Michael Jackson's Thriller (1983):
The Thriller video sparked nightmares among younger music fans and set a new bar in special affects, but it was Michael's terrified girlfriend who caught the eye of viewers and zombies alike! So, what is jackson's stunning video co-star up to today? Find out by clicking here!
Lisa Vanderpump starred in ABC's Look Of Love (1982):
Long before she was running Sur and starting cat-fights on The Real Housewives of Beverly Hills, British babe Vanderpump sported quintessential big hair and heavy makeup when she appeared in several videos for British New Wave band ABC. You can see Lisa's hilarious 1980s' look by clicking here!
To check out all the flash back photos and get the full rundown on 80s icons revived and vivacious video vixens, go to FoxNews.com