Macaulay On The Mend! Culkin's Looking Healthier For The Holidays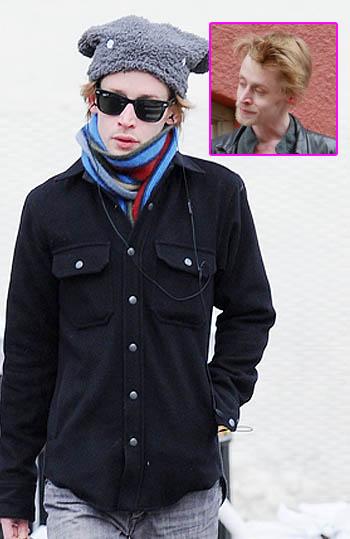 A year after shocking photos of Macaulay Culkin looking deathly gaunt surfaced, it appears that the actor is on the mend!
The 32-year-old emerged in New York City over the weekend, looking much healthier as he did a little last minute holiday shopping at Banana Republic and Urban Outfitters.
Bundled up in winter wear, the actor smoked a cigarette as he carried his shopping bags around the city and stopped for a little lunch at Taco Bell.
Article continues below advertisement