Homeless Man Dies Before Learning Of Potential $19 Million Inheritance From Eccentric Heiress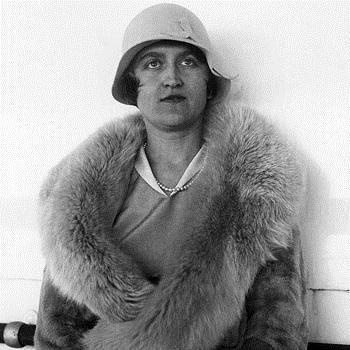 A homeless man, Timothy Henry Gray, died under a railroad overpass in Wyoming before learning the incredible news that he stood to inherit $19 million.
Although eccentric New York heiress Huguette Clark had left nothing of her $300 million fortune to her family in her will, relatives have challenged the document. And it meant her half great-nephew Gray, 60, could have walked away with $19 million.
Article continues below advertisement
But sadly, children who were playing on sleds discovered Gray's body in the snow on Thursday. The former cowboy had died of hypothermia after the temperature in Evanston, Wyoming hit 10 degrees.
The death of his wealthy 104-year-old relative last year caused a flurry of media attention because of Clark's enormous riches and reclusive last years, which evoked comparisons to Howard Hughes. She hadn't even been photographed since 1930.
Clark was the daughter of U.S. Senator and industrialist William Andrews Clark, who made a fortune in copper and other ventures. Although she dabbled in art and once exhibited her paintings, Clark became a recluse who distrusted family members and strangers because she feared they were after her money.
The heiress, who married and divorced just once and had no children, lived in New York hospitals for 20 years while her huge estates, including a 23-acre oceanfront spread in Santa Barbara, California, sat empty.
Article continues below advertisement
As RadarOnline.com previously reported, Clark's opulent New York apartments went up for sale after her death.
Clark's will left all her assets to her nurse, a goddaughter, attorney, accountant, a hospital, a doctor, various employees, a favorite museum, and an art foundation she wanted established at her Santa Barbara estate.
The heiress' relatives contested the document, and a public administrator joined the legal action on behalf of Gray who would have inherited 6.25 percent of the estate under the relatives' proposed plan. A private investigator was hired to track down Gray but was unsuccessful.