Man Kills College Professor Father With Bow & Arrow Before Committing Suicide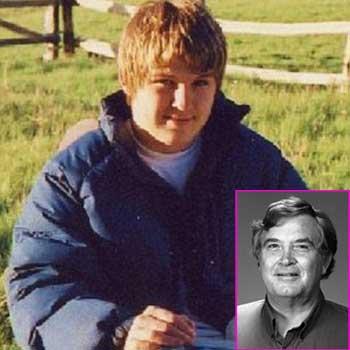 Christopher Krumm killed his father and his father's girlfriend on Friday before taking his own life in a horrific crime scene unlike anything ever seen before in Casper, Wyoming.
Christopher, 25, who lives in Connecticut, had been staying in a Casper motel for an unknown period of time before the attack.
Police say he stabbed math instructor Heidi Arnold to death outside her apartment Friday morning. He then made his way to Casper College where his father, James Krumm, who ran the school's computer science department, was in the middle of a class.
Article continues below advertisement
Christopher shot his father in the head with an arrow as horrified students looked on. He then stabbed himself and stabbed his father.
By the time cops arrived, James Krumm was dead. Christopher died a short time later at a nearby hospital.
Students reported that their professor tried to shield his students, even while he was being brutally attacked.
"I can tell you the courage that was demonstrated by Mr. Krumm was absolutely without equal," said Casper Police Chief Chris Walsh at a press conference on Saturday.