Celebrity Twitter Pics Of The Week! The Good, The Bad & The Outrageous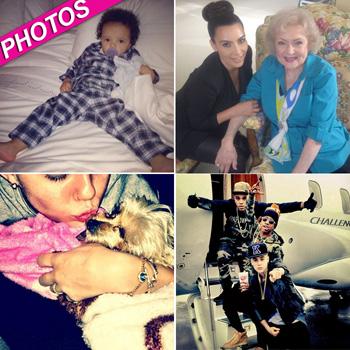 Article continues below advertisement
Britney Spears planted a kiss on LA Reid on the set of The X Factor, while Katie Couric hung out with Jane Fonda on her talk show and Kim Kardashian bonded with Betty White.
Miley Cyrus mourned the loss of her puppy Lila, by sharing a snap of one of their more intimate moments, while Rihanna continued to flaunt her reignited romance with bad boy rapper Chris Brown.
Coco, who has been in the center of scandal this week after her smooching snap with rapper AP.9, attempted to get the focus back on her hot body and her Las Vegas burlesque gig, by sharing a photo of herself in a sexy costume.