Anne Hathaway Isn't The Only Famous Flasher! Stars Who've Indecently Exposed Themselves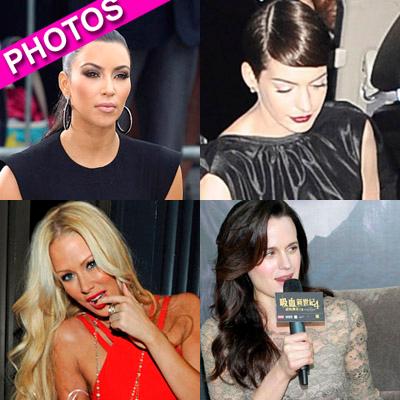 Anne Hathaway isn't the only famous female who has experienced the most mortifying indecent exposure act imaginable!
From windy Marilyn Monroe-type moments to not-so-graceful exits out of automobiles, Hollywood's hottest stars have experienced majorly embarrassing moments exposing their body parts in front of flash bulbs. RadarOnline.com has photos of 12 famous flashers and their memorable moments.
Article continues below advertisement
Oops…She did it again… and again… and again! Britney Spears is a serial flasher, committing more than one indecent exposure crime during her career.
Courtney Love and Janice Dickinson are both famous for their out-of-control antics, so it isn't shocking that both of the hot messes have showed off their lady parts in the process.
Blake Lively definitely gave people something more to Gossip about than her love life when her skirt blew up in the wind, while Kate Hudson had an "oops!" moment while exiting a car.