Divas & Fixed Results! Fictionalized Novel Appears To Expose American Idol Secrets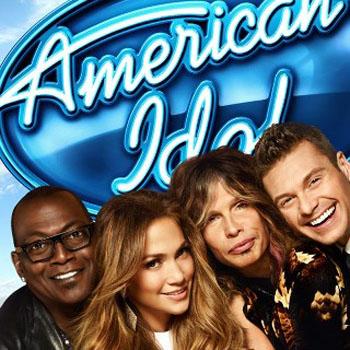 While many griped that American Idol's two seasons with Jennifer Lopez and Steven Tyler were too sugary sweet -- the mega-stars were overwhelmingly positive toward prospect singers -- a new fictionalized novel mirroring the breakthrough talent show says otherwise.
The book, titled Elimination Night, tells the story of Project Icon, a top-rated talent show that inks a bombshell Latina pop diva (Bibi Vasquez) and aging rocker fresh out of rehab (Joey Lovecraft) to buoy ratings after a previous judge (Mr. Horrible) leaves to start a rival show, The Talent Machine. (Sound familiar?)
Article continues below advertisement
Written by an anonymous author with a "firsthand knowledge of the inner workings of a top TV talent show," all of the similarities to actual people are purely "coincidental," the NY Post reported, quoting sources close to the book.
Details dished in the book (written from the perspective of an observant production assistant named Sasha) include: A feud between the rocker Joey and pop diva Bibi over petty perks, including who gets top billing, and a clandestine ratings method used by producers to manipulate who advances in the competition, the paper reported.
Also noteworthy: Bibi's over-the-top contract rider, with its' over-the-top stipulations such as, "Artist's body to be insured with $1 billion dollar policy in case of injury...crew to be forbidden to make eye contact with artist at all times … artist to be provided with chauffeur-driven limo...limo to be a Rolls-Royce Phantom, white...artist to select driver (male, under 25) from head/torso shots."