First Bond Girl Ursula Andress Celebrates Fifty Years Since Starring In Famous Spy Films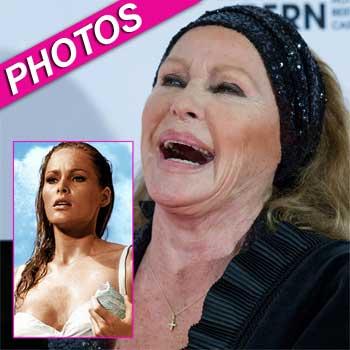 The very first and probably most iconic Bond girl, Ursula Andress, celebrated fifty years of the 007 films on Saturday.
Andress was at the Gala of Bern held in her honor in her native Switzerland, and although she was dressed in black glam, at 76 years-old, she's a far cry from the badass bikini-clad babe of the Bond films she starred in.
The Sixties sex siren's most classic moment is widely regarded to be in the movie Dr No when she emerges from the ocean in a white bikini and carrying two shells...it's the first time Bond lays eyes on her.
Article continues below advertisement