Huge TODAY Shake-Up, EP Jim Bell Pushed Out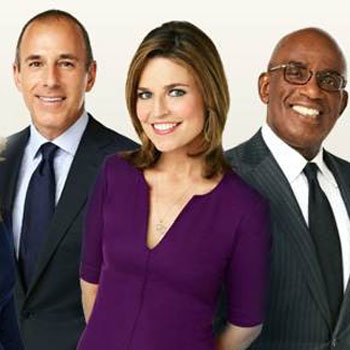 Jim Bell, the TODAY executive producer who masterminded the removal of Ann Curry and hiring of Savannah Guthrie as co-host of the NBC morning show, has been pushed out. He's held the job since 2005.
Bell has been on the receiving end of much of the blame of the show's turbulence and declining ratings in recent months.
He'll be replaced by Alexandra Wallace, reports The New York Times. She's a NBC News VP and the first woman to helm TODAY in its 60-year history.
Article continues below advertisement
Bell will become the full-time executive producer of NBC Universal's Olympics coverage.
As RadarOnline.com has been reporting, Good Morning America has overtaken TODAY in the ratings and Matt Lauer's popularity has taken a beating with viewers often blaming him for the Curry-Guthrie debacle.
The pressure is now on to try and salvage ratings for the remainder of the November "sweeps" period.
Lauer is going to be asked to take a "significant pay cut" if the numbers don't come up, a source told us.