Matt Lauer Should Be Replaced At 'TODAY,' Says Former NBC News Exec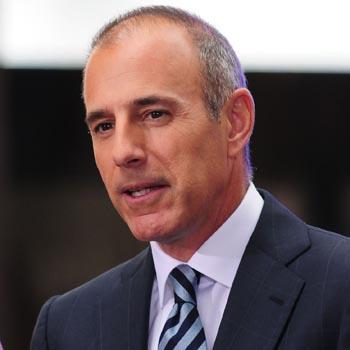 Forget about Ann Curry, Savannah Guthrie or executive producer Jill Bell, the trouble at the TODAY show starts and ends with Matt Lauer, a former NBC News exec said.
"This problem is not going to go away until Matt Lauer does," the prominent exec told the New York Daily News.
"He's great, but fairly or unfairly, his brand is damaged."
Added a well-placed TV news insider, "You look at GMA and they've got it going. They come across like a family, and the approach is appealing and feels fresh. They've got that morning TV chemistry, which the current regime at TODAY just seems to have let slip away."
Article continues below advertisement
As RadarOnline.com exclusively reported, Lauer is already unhappy that Jim Bell was replaced Monday night as TODAY's executive producer. He's not a fan of the new EP, Alexandra Wallace.
"Matt doesn't like the fact that Alexandra is a big advocate of Ann Curry's," a source told us.
Curry hasn't been seen on TODAY in over a month although when she was unceremoniously bumped from her cohost seat last summer, it was said she'd be frequently seen, covering all the major news stories.