Live Like A Rap Star! Malibu House Leased By Usher And Sean Combs Listed For $16.75 Million, Take A Peek Inside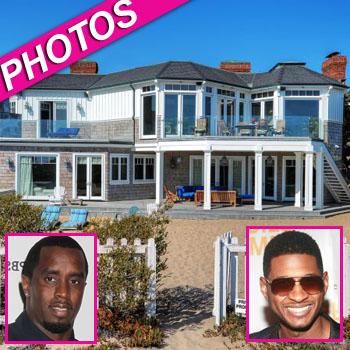 Ever want to live like Usher and P. Diddy? You can if you have $16.75 million to spend.
That's the asking price for fabulous beach front house in Malibu -- and that's down 3 million from the original price!
The Hamptons-style house sits on Malibu's famed Broad Beach, and has six bedrooms, a kitchen built for entertaining and a wine closet that holds 462 bottles -- so invite all your friends!
Article continues below advertisement
Ben Stiller Lists Manhattan Duplex For $9.6 Million, Take A Peek Inside!