Fox Anchor Suspended After Homophobic Comment About Rachel Maddow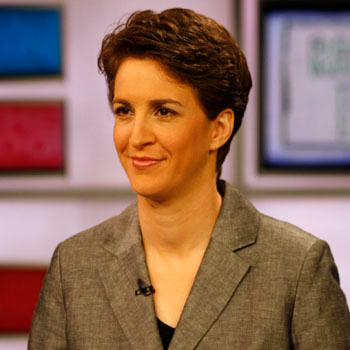 A Fox News anchor in Cincinnati has been suspended after posting homophobic comments about MSNBC host Rachel Maddow.
Tricia Macke of WXIX-TV was off air Sunday and Monday after calling the openly gay Maddow "an angry young man" on her personal Facebook page, according to The Cincinnati Enquirer.
When a viewer expressed anger at the comment, Macke compounded the issue by responding, "I am sorry. I should have said antagonistic."
Article continues below advertisement
Responding to viewer complaints, the station's management then took their star newswoman off the air for two days and posted an apology from her on the station's website.
To all FOX19 viewers and Facebook fans,
We have received several expressions of concerns about a recent Facebook posting by FOX19 Anchor Tricia Macke on her personal Facebook page. Tricia's response is provided below and is also posted on her personal Facebook page. We also apologize to anyone who may have been offended by her comments.
WXIX Station Management
I recently posted comments on my personal Facebook page regarding cable news anchor Rachel Maddow which were insensitive and inappropriate. I apologize to Ms. Maddow and any others who may have been offended by my comments, as they do not reflect my firm beliefs in individual and equal rights, and they certainly do not represent the opinions or position of my employer WXIX-TV.