Exclusive
Who's The New Daddy? Chad Lowe Welcomes Baby Girl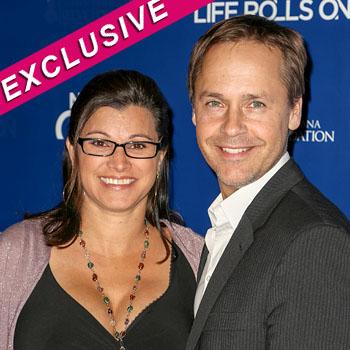 Article continues below advertisement
Earlier in the week, Chad confirmed that his wife of two years was due to give birth this week.
"It's a very special time. I'm excited and our 3-year-old daughter Mabel is super excited," Chad told People.
Meanwhile, Chad revealed he was ready to become a parent once again.
"I've been out buying a lot of stuff to organize all the stuff we have. It's amazing how much stuff babies need!"
And, it's something that Mabel will just have to get used to.
"We've been introducing her to the concept and she seems to be very excited," Lowe said.
"She knows she's got a big job and a lot of things to teach her sibling."
RELATED STORIES:
Mariah Carey Is 'Too Much Of A Diva To Change Diapers,' Dishes Nick Cannon
'Teen Mom' Leah Messer Having Another Girl
Kristen Bell & Dax Shepard Expecting!
Perfect For All Hardworking Moms! Put Your Infant To Work With A Baby Mop!