Exclusive
Crucial Evidence Found In Casey Anthony Case, New Bombshell Revealed By TV Station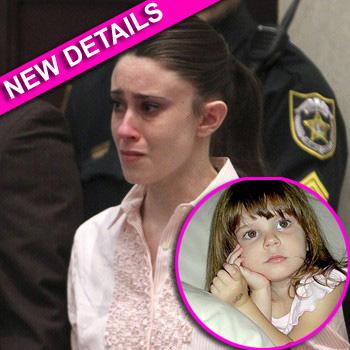 By David Perel - Executive Vice President/Managing Editor Radar
Prosecutors in the Casey Anthony case missed 98 percent of a crucial batch of evidence that they would have used to try to prove her guilt, the reporter on a bombshell new report from Orlando's WKMG-TV tells RadarOnline.com.
The station will broadcast its report Tuesday night and promises to reveal "evidence that could have changed the jury's mind -- evidence that points right at Casey," according to news director Steve Hyvonen. But RadarOnline.com obtained some of the shocking new details, from Tony Pipitone, the star reporter behind the new report.
Article continues below advertisement
"We've uncovered an astounding failure by investigators that left prosecutors unaware of more than 98 percent of a crucial batch of evidence," Pipitone told Radar.
Pipitone and the station then made prosecutors aware of that evidence, and the reaction they received proved its value.
"When we revealed it to them last week, they said they would have used some of it to try to prove Casey's guilt," Pipitone added.
As RadarOnline.com has previously reported, Casey was let off the hook on charges of first-degree murder, aggravated manslaughter and aggravated child abuse in the 2008 death of her 2-year-old daughter Caylee, when a Florida jury found her not guilty in July 2011.
She's currently engaged in a civil lawsuit with Zenaida Gonzalez, after telling authorities that a woman with a similar name had kidnapped her missing daughter. She plans to plead the fifth.