TV Station Promises New Casey Anthony Evidence In Bombshell Report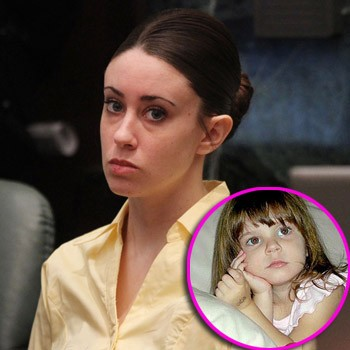 Casey Anthony is the subject of a new investigation by Orlando, Florida TV station WKMG-TV, which news director Steve Hyvonen says will reveal "evidence that could have changed the jury's mind -- evidence that points right at Casey."
Reporter Tony Pipitone filed the story Hyvonen says was "never presented in court, because the prosecution didn't know about it.
In a promotional spot for the report, the notorious Tot Mom's attorney Jose Baez says, "I don't understand how no one ever knew about this evidence."
Article continues below advertisement
As RadarOnline.com has previously reported, Casey was let off the hook on charges of first-degree murder, aggravated manslaughter and aggravated child abuse in the 2008 death of her 2-year-old daughter Caylee, when a Florida jury found her not guilty in July 2011.
She's currently engaged in a civil lawsuit with Zenaida Gonzalez, after telling authorities that a woman with a similar name had kidnapped her missing daughter. She plans to plead the fifth.