Cameron Diaz On Why She Isn't Wed At 40: 'It Just Wasn't The Thing I Was Drawn To'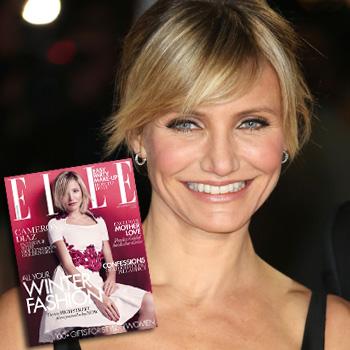 By Leah Ornstein - Radar Features Editor
Most women are in a hurry to get married and have kids in their 20s and 30s, but Cameron Diaz wasn't one of them!
The 40-year-old actress opens up about why she hasn't made it to the altar and reveals that she may never have kids in the December 2012 issue of Elle UK, and RadarOnline.com has the details.
"Marriage just wasn't the thing I was drawn to," Cameron, who has been in long-term relationships with everyone from Jared Leto and Justin Timberlake to baseball stud Alex Rodriguez, explains. "I certainly didn't want it in my 20s. Or my 30s."
Article continues below advertisement
And while her peers and pals like Gwyneth Paltrow and Drew Barrymore have already bore children, making babies isn't something that Cameron feels is a necessity in her life.
"I don't need to have the children in my life be a part of my literal flesh," she maintains.
"And anyway, there's still a possibility of that, I ain't that old. I'm feeling very…capable."
To read more on Cameron Diaz, pick up the December 2012 issue of Elle UK.