Ben Affleck On Public Backlash For Dating JLo: Scott Peterson Got Slightly Better Treatment Than I Did!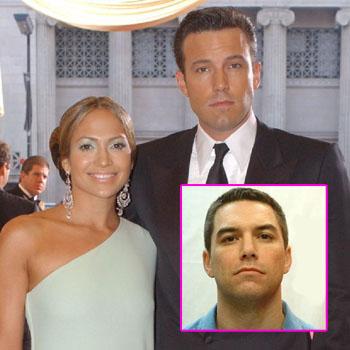 Article continues below advertisement
"At the time, I knew on some level, 'This is insane,'" he reveals about the mean-spirited words that were being said and written about him at the time.
"What was that guy's name who killed his wife and dumped her off the side of a boat? Peterson. I remember thinking he actually gets slightly better treatment than I do in the press. At least they had to say 'alleged killer.'
"Unfortunately there's an aspect of that that's like one of those fights you see on YouTube where one of them falls down and then a bunch of people who were standing around come over and kick the person. They don't know them, they have no involvement in the fight, but they recognize a moment that they can get a free shot in, and for some people it's just too much to resist. And that was definitely me at that point. I was the guy. I was the designated person to loath.
"The amount of venom… I must have touched some specific little place in the consciousness. I don't believe I didn't deserve any negative judgment for anything, but it was just sort of out of whack."
He believes that because of the extensive media coverage of his relationship with JLo, people misconceived him as someone who wanted that kind of attention, which he didn't.
"I knew how disastrous it was. It was the last thing I wanted, and I could tell how it was damaging me, but there was still this idea: This is what this guy wants, he's a shallow guy, a camera whore or whatever. And there was no convincing people that that wasn't the case."