My Boy Toy Is Older Than You Think! Susan Sarandon, 66, Defends Relationship With 35-Year-Old Beau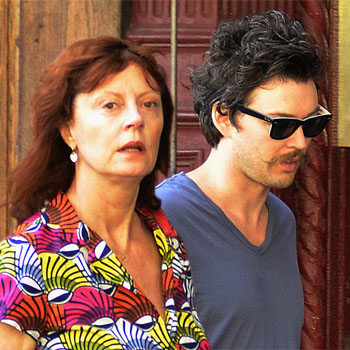 Susan Sarandon wants to set the record straight: she is not quite the cougar everyone thinks she is.
The 66-year-old actress, who has been dating ping-pong entrepreneur Jonathan Bricklin since splitting with her partner of many years, Tim Robbins, in late 2009, doesn't seem to have a problem with the couple's age difference, clarifying to Elle magazine that the disparity in years is not as dramatic as everyone thinks.
Article continues below advertisement