Russell Crowe And Danielle Spencer Split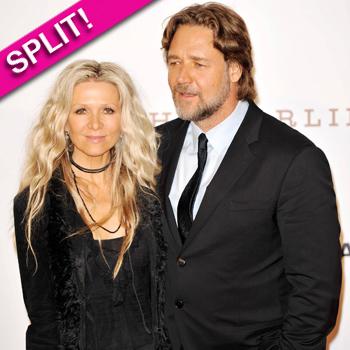 Russell Crowe and Danielle Spencer have pulled the plug on their marriage after nine years.
There have been rumors that the Gladiator star and his musician wife were on the rocks, reports The Sydney Morning Herald but the split still comes as something of a shock.
With Russell filming all over the world, it was Spencer who stayed in Australia raising their two children and occasionally working on projects like the Down Under version of Dancing with the Stars, where she competed this past summer.
Article continues below advertisement
That time apart is the reason the marriage finally fell apart, sources told The Morning Herald.
Reps for the couple have not yet commented on their separation.
RELATED STORIES: