Russell Crowe Rescued By Coast Guard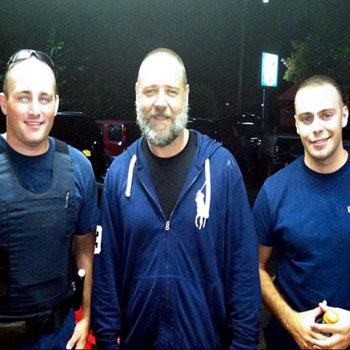 Russell Crowe hardly lived up to his Master and Commander title Saturday.
He and a pal were kayaking off New York's Long Island when they discovered that with darkness falling, they were 10 miles from where they intended to be and so headed for the closest point of land.
The Aussie actor then spotted a Coast Guard ship patrolling just offshore. Crowe and his friend paddled out and the Guardsmen -- who say they didn't recognize the Gladiator star -- helped them aboard and gave them a ride to Huntington Harbor.
Article continues below advertisement
"Kayak;Cold Spring/Huntington Harbour, thanks to Seth and the boys from the US Coast Guard for guiding the way...4 hrs 30 mins, 7m(11.2km)," Crowe tweeted about the incident.
And just so no one would think the Oscar-winner, who is now starring as Noah in a big screen telling of Noah's Ark, couldn't find his way, he later followed up with, "not lost,we knew where exactly where we were, paddling around from csh into wind, we ran out of day. Grand adventure eh."