Kim Kardashian Wants To Start Family With Kanye West As Soon As Divorce Is Finalized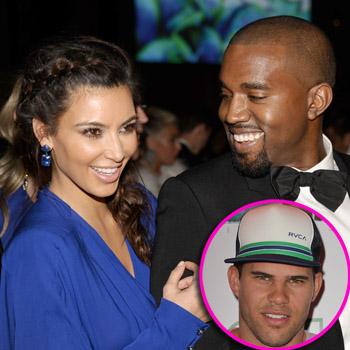 It's exactly one year to the day Kim Kardashian filed for divorce from Kris Humphries, and while they're still technically husband and wife, that hasn't stopped reality TV's biggest star from mapping out her future after it's officially over.
And that future that could include a quick engagement to boyfriend Kanye West -- and the pitter patter of little feet -- RadarOnline.com has learned.
Article continues below advertisement
The curvy 31-year-old "thinks they'll get engaged and try for a baby once the divorce is final," a source told US magazine. "Kanye is actually being very patient."
The Paranoid singer, a source told the magazine, was not sure he event wanted kids "until he got together with Kim," and interacted with Kourtney Kardashian's children, Mason and Penelope.
"He's so good with them … he's such a kid himself and he loves to play with them."