Exclusive
Unlucky In Love: Katy Perry Snubbed By Former Fling!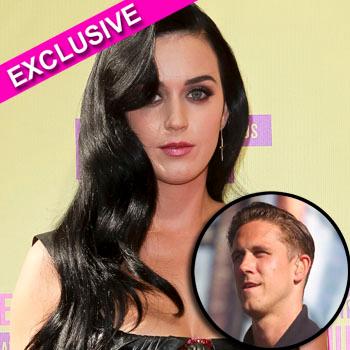 Fresh from a break-up from ladies' man John Mayer, Katy Perry has now been snubbed by a former flame, RadarOnline.com is exclusively reporting.
The 27-year-old Wide Awake singer failed in an attempt to hook up with Florence + The Machine guitarist Robert Ackroyd, whom she was seen cuddling up to at the Coachella Music Festival back in April.
"Katy really wanted to meet up with Robert when Florence + The Machine recently played in Los Angeles, but he just didn't have the time for her," a source revealed.
Article continues below advertisement
"Robert's certainly not short of female attention – and as far as he's concerned Katy blew her chance - he's been there done that. And he suspects Katy's only come calling because she split up with John and had nothing better to do."
As RadarOnline.com previously reported, Katy's on/off relationship with lothario John has hit the skids again.
The couple began dating in early August and split after just two weeks. They got back together a few weeks later but that reconciliation didn't last either.
"John just can't commit, and he kept luring Katy back with promises that he was going to change, but then he didn't. Katy was pretty crazy about him, so she kept giving him another chance," a source close to the California Gurls star said.
"John liked Katy, so he wanted to keep her in his life, but it just wasn't up to Katy's standards. She needs the guy to be on board 100 percent and she was sick of John disappearing for five days at a time, then booty calling her, then straightening up and treating her well, only to go back to his old behavior a few days later.
"Finally she was like 'lose my number'," the source revealed.
RELATED STORIES:
John Mayer and Katy Perry: Off Again!
Dead Actor Johnny Lewis Is Katy Perry's Ex-Boyfriend
Russell Brand On Katy Perry Split: If You're A Tennis Pro & You Marry A Meth Addict You'll Have Trouble
Katy Perry 'Dangerously In Love' With John Mayer, Friends Fear It Will End In Tears