Exclusive
'I Wish I Punched Joe Francis In The Face,' Says Real Housewife Joanna Krupa After He Claims They Slept Together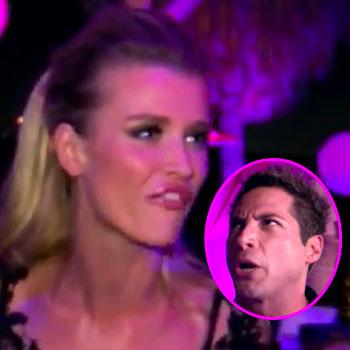 Article continues below advertisement
Not so, Joanna tells RadarOnline.com in a new interview.
"Now that I watched that (video) I wish I punched him in the face. That's despicable," a furious Joanna told Radar.
"His imagination has gone wild.
"I feel like a victim attacked by him."
The only true thing Francis said, according to Joanna, is that he put her on TV, hiring her for a Girls Gone Wild infomercial years ago.
But that's as close as they ever got, Joanna tells Radar, adding that Francis has made this bizarre claim previously.
"In 2006 I was on the cover of Stuff magazine and he did the same thing in front of my boyfriend at the time. He said, 'I slept with Joanna and her sister.'"
It wasn't true then and it's not true now, she says.
"Does he have an obsession with the Krupa sisters? There's so many beautiful women in the world, why us?" Krupa asks Radar.
She also says he has posted highly damaging and untrue information about her on Twitter previously.
Article continues below advertisement
"He's trying to attack me and ruin my reputation," she said.
"When is this going to stop?"
But a representative for Francis told RadarOnline: "Joanna's claims that her and Joe did NOT sleep together are false."
For more on the Krupa-Francis feud and all the dramatic action, catch Real Housewives of Miami on Bravo, Thursday at 9 p.m.
RELATED STORIES:
RHONJ Lost Footage: Gay Slurs, Fake Apologies & Talk Of Jail Time